Permalink
See on
Scoop.it
-
Data Nerd's Corner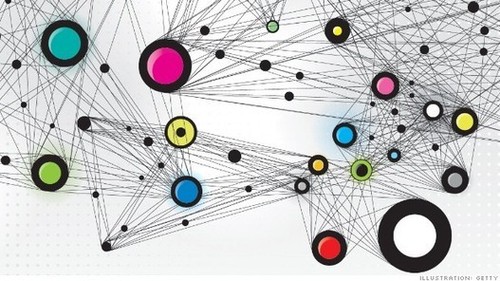 Recent acquisitions by Twitter and Apple are changing the game for big data startups focused on social media.
Carla Gentry CSPO's insight:
What did you think when Apple bought your competitor Topsy?
Halstead: It blew our minds for thinking bigger about the potential for the platform we developed. If Apple purchased this company, to not even use this company for what it was intended, maybe we should look at our platform that way. It triggered a lot of creative thinking for us about what the possibilities were beyond social.
Bailey: Our venture capitalists would not have given us $70 million just to focus on the social data market. That would not make any sense. We have increasingly found out over the last year, especially with our partnership with [business analytics software company] Tableau (DATA), that when companies are making decisions, they don't say, "Let me go check social." They check the market, and social is a component of their decision.
See on tech.fortune.cnn.com